August 23, 2021
Posted by:

Acarin_user

Category:

Blog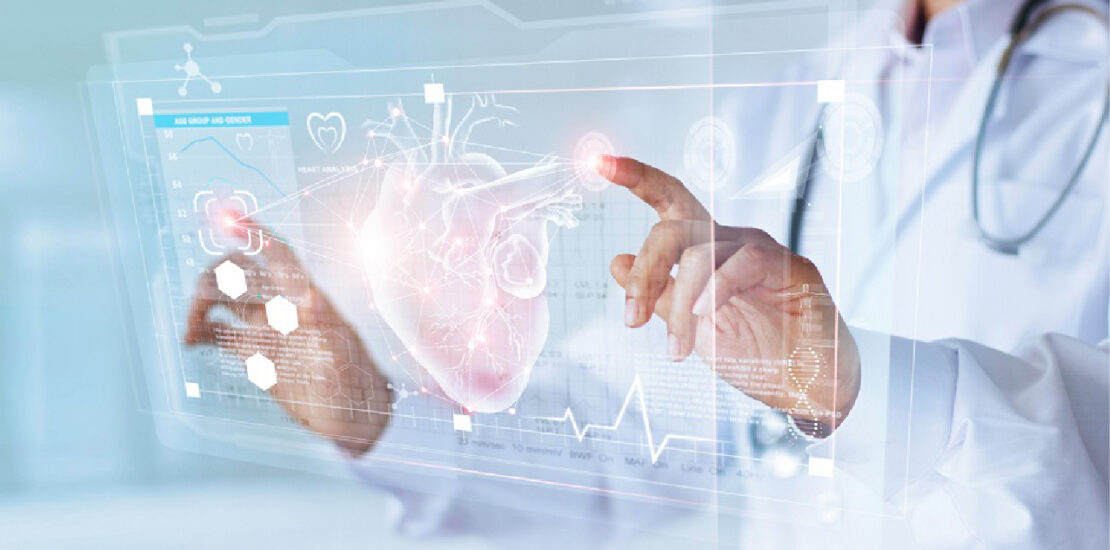 It has been observed that people of working age-group (35-65 years) are being increasingly afflicted by lifestyle diseases. It is recommended by international consensus and understanding that men, above 35 years of age, and women, above 40 years of the age, should undergo annual preventive health checkup.
What is Preventive Healthcare?
Preventive healthcare can be defined as the measures we take to prevent any diseases. This includes any medical service or precautions to protect yourself from a health crisis. Preventive healthcare is the first step to manage your health by yourself.
Why Preventive Healthcare is Important for a Healthy Lifestyle?
Good health begins with prevention and that all starts with the individual.
Sometimes many symptoms appear quite slowly and you can't figure out the reason for being unhealthy. Therefore, even when you feel that everything is alright with your body, you might not know what hazardous is blooming within your body.
The aim of a regular health check and follow-up meeting with your doctor can help you find, prevent or lessen the effect of disease. As simple as a blood test in 6 months can give enough information about your blood sugar or cholesterol levels. 
Digitization of Preventive Healthcare
Digitization and mobilization of healthcare resources have transformed the health industry sector. It has changed the way doctors and patients interact, empowering them to adopt a proactive healthcare management approach. This could help us understand how to personalize care for patients and intervene before disease has a chance to strike.
HiPAI in Preventive Healthcare
HiPAI healthcare app provides on-demand healthcare solutions for patients – whether booking an appointment with a doctor or scan your medical documents or track your medical expenses or medicine reminders.

HiPAI Health Checkup provides the regular health information not only for yourself, also for all your closed ones for a longer, healthier life. Add your family members and based on their age and gender, HiPAI provides information on different risk factors along with screenings and treatment. By keeping a track on the required actions, monitoring the health issues will become an easy task for the whole family.

HiPAI integrated with Google Fit allows the user to monitor their heart rate, pulse, and calories burnt on a daily basis. These can then be automatically analyzed and sent to your healthcare provider in order to provide crucial information as to your state of wellness.
Benefits of Digitized Preventive Healthcare
Rise of on-demand healthcare: People have busy schedules, and they seek on-demand healthcare at their own time and convenience. Digitalization has given rise to mobility in healthcare.

Importance of big data in healthcare: 

Big data provides a myriad of benefits for the healthcare industry. It reduces the rate of medication errors, facilitates more accurate staffing, and encourages preventive care.
Emerging technologies taking center stage: Virtual Reality (VR) and Artificial Intelligence (AI) are no longer buzzwords used in the IT industry. VR is used in pain management, and many consider it a better alternative to drug-based treatments. In addition, VR simulations also help doctors to practice and hone their skills. People are becoming familiar with virtual health assistants and chatbots, thanks to AI. AI technology is also being used to develop nurse robots, like Moxi. As we step into the next era of the digital healthcare revolution, these technologies will continue to rise.
Conclusion
New technologies are driving change in healthcare systems; influencing the way diseases are prevented, diagnosed, and treated. Experts predict that future changes in healthcare will relate to both technology (eg, robotics, AI in decision support) and the way care is organized and delivered (eg, telemedicine, remote patient monitoring). Additionally, the focus is beginning to shift from the treatment of illness toward prevention and sustaining health. 
Nowadays, a smartwatch or a smartphone with a fitness tracker will automatically analyze your vital signs and the data will be sent to your healthcare provider. Your calories, reminders to go for a walk or drink water or even take a short break – one stop solution in your hand. The biometric data captured via these devices will be shared remotely to healthcare organizations in no time, to diagnose specific conditions and help doctors create targeted care plans for every patient.